PLTL is an optional support for learning chemical concepts and building communication skills.
PLTL sessions will return for Fall 2020 by Zoom meeting. PLTL will provide an excellent small-group format for learning in the virtual environment. Teams will be formed with the Chem111 or Chem112 students shortly, with PLTL sessions beginning Friday, Sept 4.
PLTL sessions and Peer Leaders
(under construction)
'The Dangers of Fluent Lectures': Active learning is better than passive lecture-learning. PLTL is a way to add active learning to your GenChem course.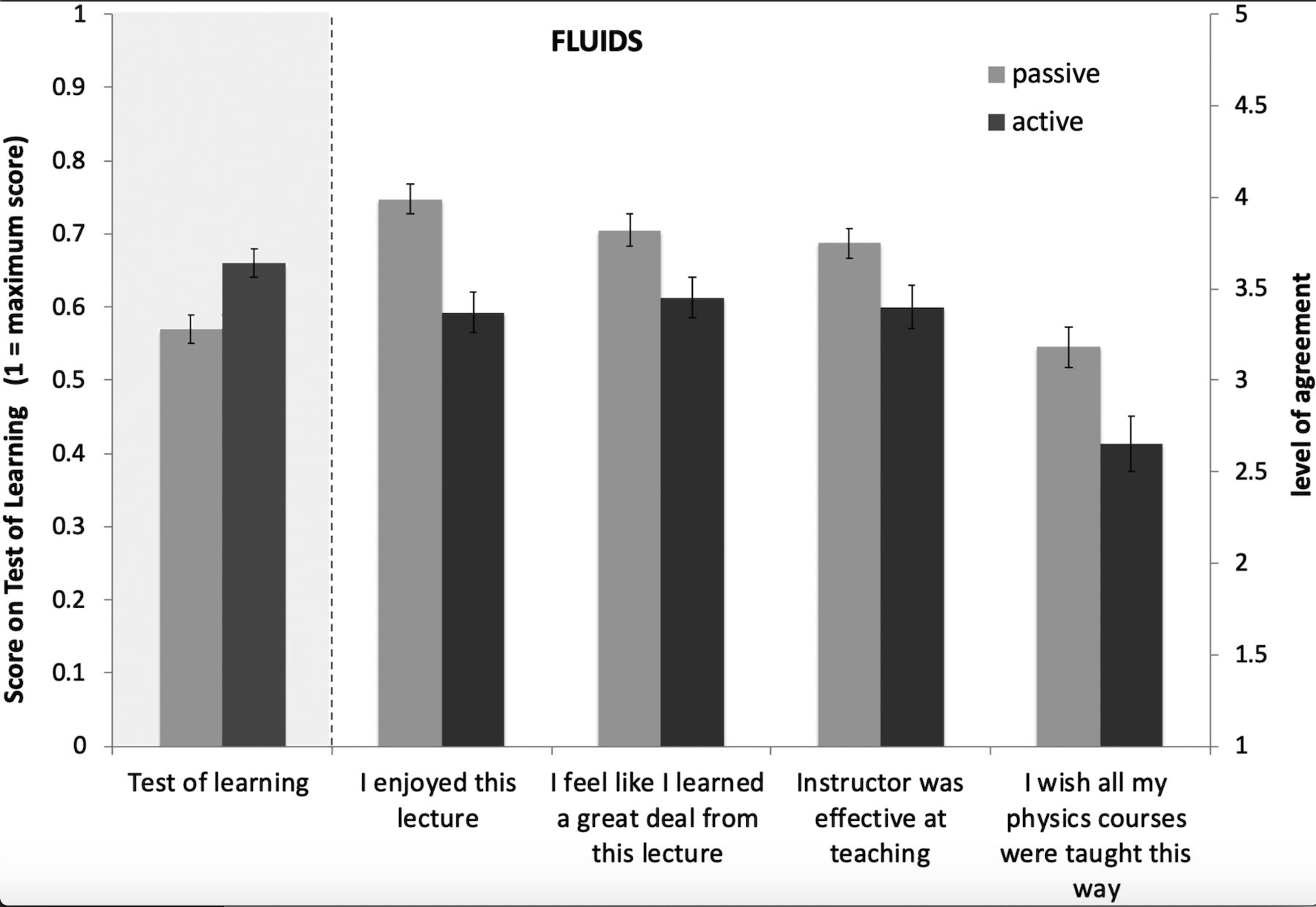 Peer Learning Mentoring course and schedule: PLs get 2 credits of independent study while helping other students and developing leadership and teaching skills. Those PLs with 2+ semesters experience will need to attend Pedagogy sessions, due to the new online format. Pedagogy sessions are tentatively (Wed at 5:30?)
FAQs for participating students
How will the PLTL affect PLTL student's schedules? At what time the sessions will take place? There are multiple options for meeting times, with most sessions in the evening.
What if the student doesn't attend all the 8 sessions, will they still get the extra 10 points? There will be 10 meetings of each PLTL team this semester. Attending 8 sessions will get full extra credit points; attending 4 sessions gets half extra-credit points.
Can they opt to leave PLTL program at any time during the semester? If you join PLTL, your group will be depending on you. It's really a matter of supporting your fellow students, and being supported.
Do the course faculty have access to the PLTL worksheet? Yes. The worksheets are revised with the faculty for their section.
How to handle routine questions of when and where will their PLTL group meet? Information will be posted on the PLTL website.  Your PL is your primary resource.  The course TA and PLTL faculty are also listed as resources.
FAQs for Peer Leaders
How do we pick PLTL meeting times? First, PLs will be asked for their availability to find a meeting that fits their schedule. Student will then be invited to sign up for the existing meeting
Who designs the worksheets? The worksheets are drafted by the faculty, and then we get feedback from the PLs
Chem 296 is online for fall 2020