Research in the Materials subgroup focuses on developing Functional Materials for biological applications through sustainable and bio-compatible approaches. We utilize biopolymers such as carbohydrates and proteins, that are abundant in nature and have unique properties to develop materials for biomedical applications such as antimicrobial strategies, wound-healing, sensing, and controlled drug release. We use additive-free approaches that preserve the unique properties of biopolymers while enabling the fabrication of mechanically robust, biodegradable, and biocompatible materials.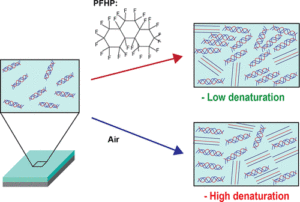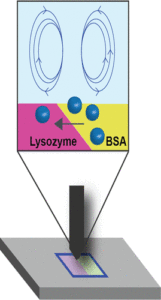 Selected References:
1) Mater. Horiz.. 2018,5, 268-274.
2) Advanced Sustainable Systems. 2020, 5, 1.
3) ACS Appl. Mater. Interfaces. 2021, 13, 24, 28764–28773.
4) Langmuir. 2021, 37, 8, 2826–2832.
5) ACS Appl. Mater. Interfaces. 2020, 12, 5, 6590–6597.