Kingshuk won the PMSE Best Poster Award at 2017 ACS Washington DC National Meeting. Congratulations to him!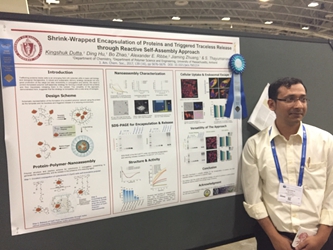 Kingshuk was awarded the poster prize on the protein delivery work in CBI/BMB/BMP Joint Retreat – 2017 held at UMass Medical School. Congratulations!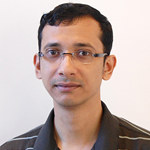 Bailey will be honored as 21st Century Leaders at Undergraduate Commencement. Congratulations to her!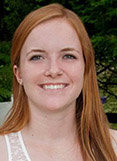 Our first group retreat was successfully held in Cape Cod. Check out the photos from our album:
Check out the interview from LabTV for our group members – Celia, Molly, and Kishore:
You can follow us on Facebook and Twitter!
Our nanogel work is highlighted by UMass in their Research Next.  Click here to read more …
Diego Amado Torres (Thayumanavan group) was awarded one of the top 5 best poster presentations (from over 170) in the Colloids and Surface Chemistry division in the ACS meeting held in New Orleans on April 7-11.
The work by Sankaran Thayumanavan and colleagues at UMass Amherst, with others at the University of California-Riverside, is highlighted in the current issue of the Journal of the American Chemical Society (JACS) for the clever way it mimics Nature's way of harnessing solar energy.
Researchers have designed a new small molecule probe that binds to a protein and emits a fluorescent signal only when a drug molecule displaces it (J. Am. Chem. Soc., DOI: 10.1021/ja301204z). The chemists hope that the probe will provide a simple, rapid method to screen drug candidates.